Skip to Content
Guns, Swords, & War Items
We're a Federally Licensed Firearms Dealer
A-Coin & Stamp Gallery in Northeast Florida always looks for rare firearms, swords, and war memorabilia to add to our inventory. If you are thinking of selling any of your collections, stop by. We offer robust and highly competitive prices for your weaponry and war memorabilia. Our team understands that these items are more than what they are. They represent memories, battles, wars, and lives lost. We'll honor that memory by offering fair rates. Be sure to stop by and see us today.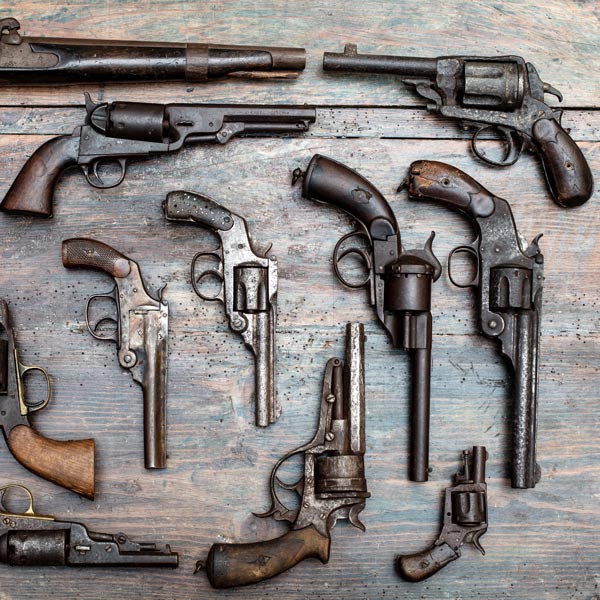 What Items We Look For
We have a worldwide network of collectors who are always looking to expand their guns, swords, and war memorabilia collection. When you bring your valuables to us, you'll work alongside a team of experts who will appraise your items while making competitive and fair offers for your valuables. Our team is always on the lookout for rare and unique pieces. The things we usually look for include the following:
Modern Firearms
Antique Guns
Military Swords and Daggers
Japanese Samurai Swords
Randall Knives
War Medals and Gear (Revolutionary, U.S. Civil, WWI, WWII, and Korean)
And More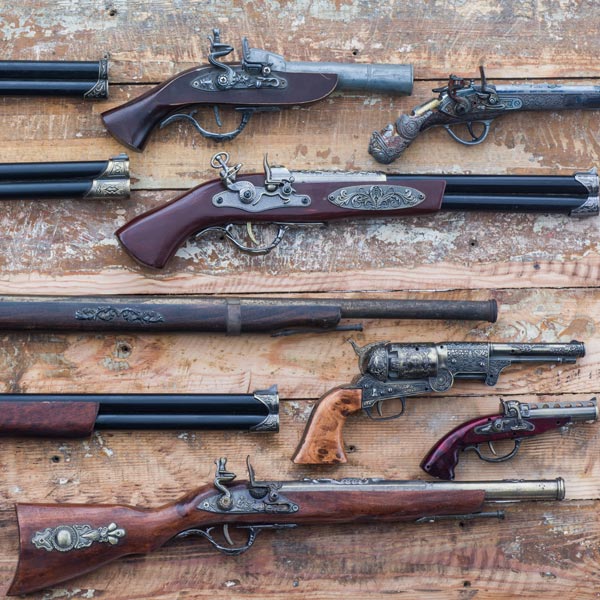 The Firearm Brands We Take Special Interest In
When we appraise a firearm, we always review certain identification markers to help us better understand what the item is. We review make and model, the type of firearm, year, action and caliber, rarity, condition, and historical significance. There are also several brands we take a special interest in, and they include the following:
Colt
Sako
Luger
Mauser
Walther
Winchester Pre 1964
Browning
John Rigby
Weatherby
C. Smith
Smith & Wesson
Holland & Holland
Parker Brothers
Springfield Military
Heckler & Koch
Experience Our Dedication Today
Stop by to trade, sell, or buy your firearms, swords, or war memorabilia. We work hard to ensure that you receive the best offer possible in Northeast Florida with us. Our inventory is constantly rotating and changing, so visit us frequently. If you have questions about what's in stock or our appraisal services, stop by to see us. We'll work with you to answer your questions while appraising your items. Don't hesitate to visit to ensure you can take advantage of our savings.
Bring Your Valuables in Today