Skip to Content
Over Four Decades of Experience
If you're looking to reduce your coin and currency collection, look no further than A-Coin & Stamp Gallery in Northeast Florida. A-Coin & Stamp Gallery is owned and operated by Bill Hatchett, a rare coin and currency expert with decades of experience. When you bring your items to us, we can guarantee you'll receive honest and efficient service from an industry expert. We pay the most for silver dollars before 1935, and we play slightly less for 1921-1935 mints. To bring the process, get your coins and currency to us, and we'll handle the rest.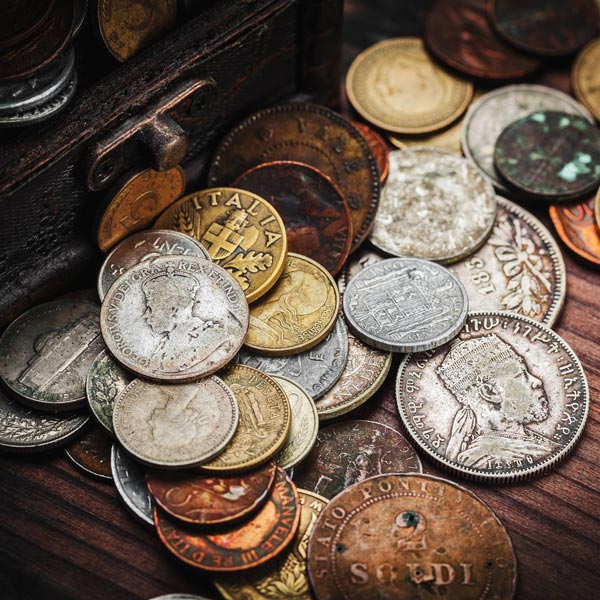 How to Prepare Your Coins for Appraisal
Whether you have a small tin full or a massive collection of coins, we've compiled a few tips to help ensure you get the best offer possible from your coins. The first and most important rule of coin collection is that you should never clean your coins in any way. This can cause damage, and most of the time, this will devalue your coin. Here are some additional tips to improve your collection for our expert appraisal:
Coins in Albums and Coin Books – Leave them in their place, and don't attempt to remove the coin from their placement.
Coins in Plastic Holders and Coin Capsules – It's best to leave them in their place for evaluation.
Coins in Paper Rolls or Coin Tubes – It's best to leave them in their place for evaluation.
Loose Coins – They should be organized by type or denomination. Each bag you put them in should be labeled with as much information as possible.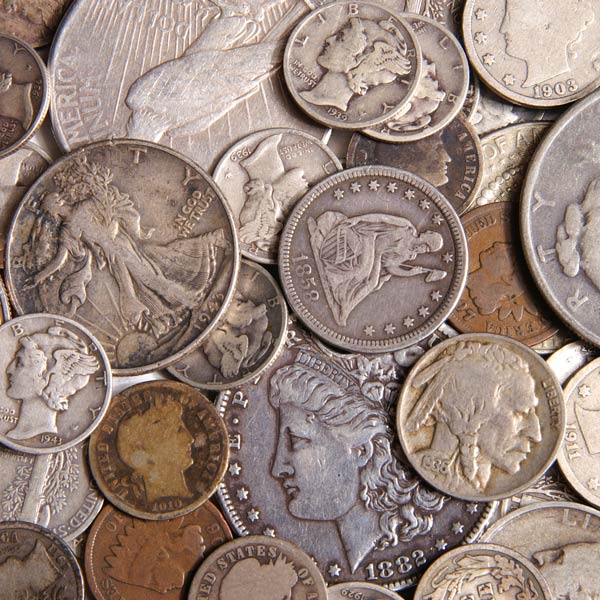 The Coins and Currency We Buy
While our store's inventory of coins may change, what we look for rarely does. The main staples of coins and currency we look for are mint and proof sets and all other coins, platinum, gold, silver, copper, collections, accumulations, and hordes. We also are on the look for specific coins. We've compiled a list of some of the coins we're looking for. To find more, don't hesitate to reach out:
1793 Chain Cent
1793 Half Cent
1794 Silver Dollar
1794 $10 Gold Piece
1796 $2.50 Gold Piece
1928 Peace Dollar
1796 Draped Bust Dollar
1857 Large Cent
1875 $5 Gold Piece
1805 Bust Large Cent
And More
Best Offers Possible on Coin and Currency
For years we've dealt with different types of coins. When you bring your collection to us, you'll receive a professional, honest, and expert appraisal of your cash and currency. We strive to provide our customers with a fair rate for their collection. We've laid out tips to help you prepare for an appraisal and are happy to answer any questions regarding the process or type of coins we are looking for. To begin the process, stop by. We look forward to working with you.
Bring Your Valuables in Today